Make Delicious Healthy Drinks On The Go!
Blend anytime, anywhere! So simple, with one-click of a button, you can turn your favorite fruit or veggies into delicious smoothies and shakes on the go!
 No More Additives and Chemical-Filled Juices!
 Super Easy and Fun to Use
 Make Healthy Delicious Drinks On The Go!
 15+ Blends on a single charge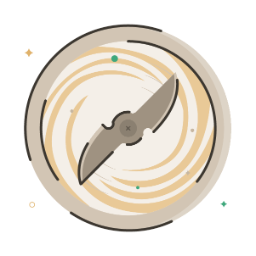 Big Blender Power
Blender 214B can effortlessly power through anything to turn fruits and vegetables into amazing smoothies and leave no fruit and ice chunks.
Wireless Charging
Charging your Blender 214B is easy thanks to its included wireless charging station that accompanies it. After 1 hour of charging, you'll have 15+ mixes.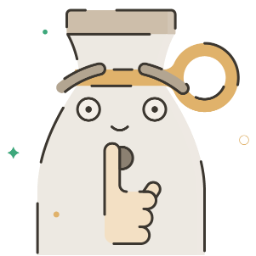 Ultra Quiet!
The Blender 214B delivers incredible power without making any engine noise. In fact, the Blender 214B is so quiet, that you can use it at late-night during study sessions or even in public areas without worrying about disturbing anyone nearby.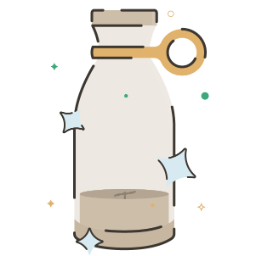 Self-Cleaning
Say goodbye to the most annoying part of blending. Just add water, soap & blend. A little rinse & you're ready to go!
It's So Easy!
---
Enjoy Smoothie-Bar-Quality Beverages in 3 Easy Steps.
ADD YOUR CHOICE OF INGREDIENT
BLEND IN SECONDS WITH THE EASY ONE CLICK BUTTON
ENJOY 🙂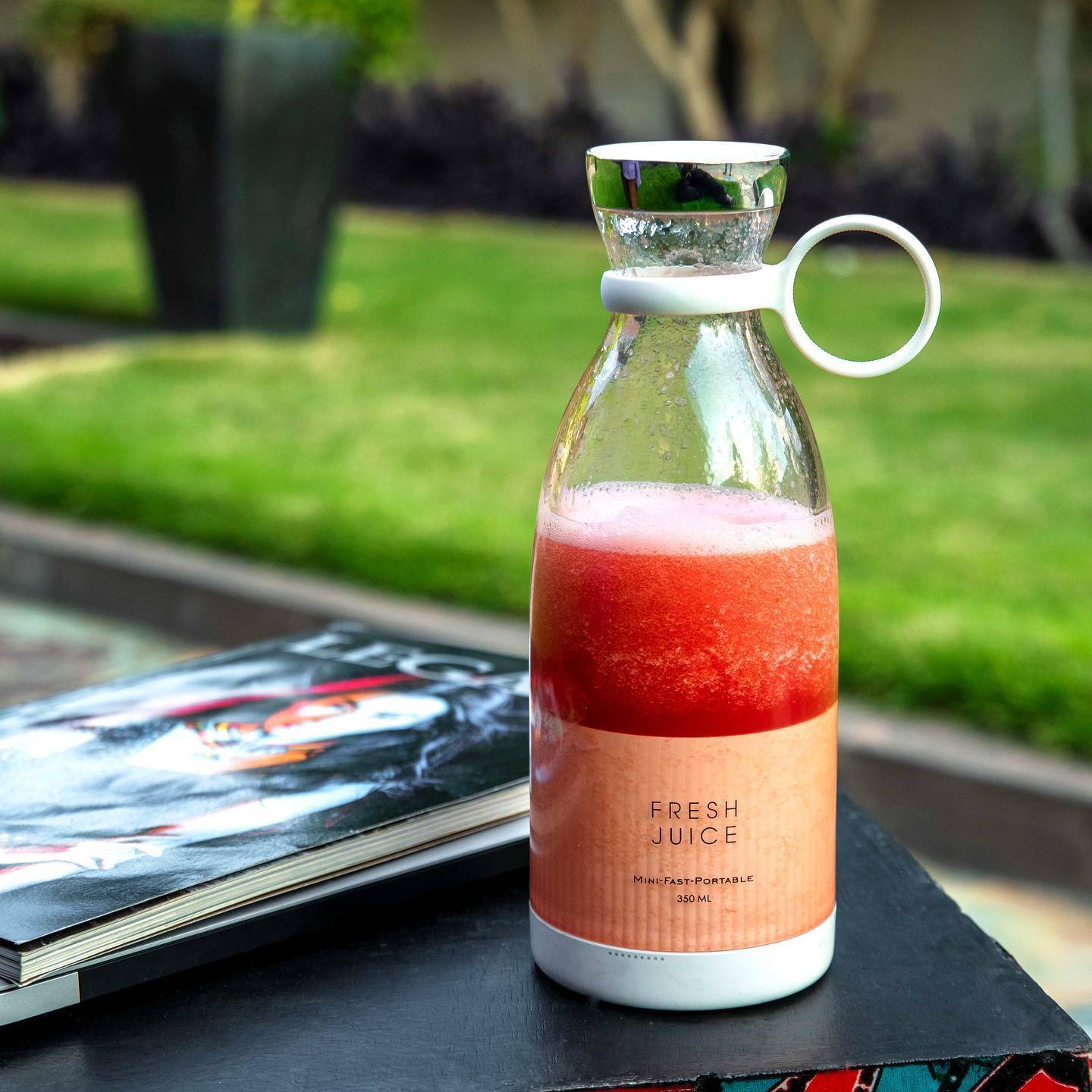 Mix 214B's strong 70Watt blender motor can blend practically anything in seconds, including frozen fruits, hard nuts, and veggies. Take use of its robust battery, which may last 8 to 10 blends without needing to be recharged!
Because all parts, except the engine, are dishwasher safe, the bottom detaches for easy cleaning. Replace your old blender with a portable juicer that you can take with you everywhere you go!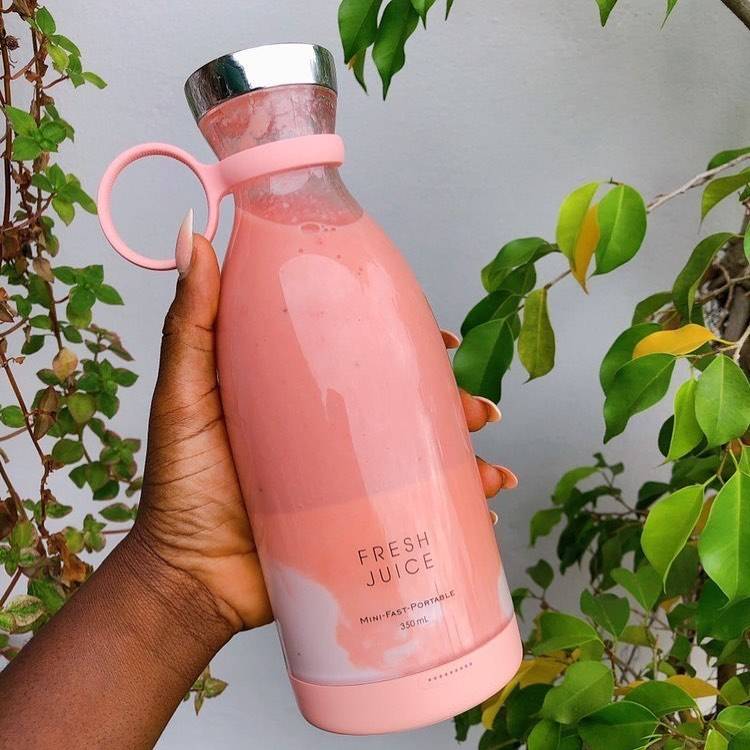 EASY WIRELESS CHARGING: Simply snap the wireless charging system (included) into place, and your Blender will charge to full in 2 to 3 hours. Isn't that impressive?
EXCEPTIONALLY TRADITIONAL DESIGN: It is the first portable blender to combine a current luxury European design with an ultra-powerful blending performance.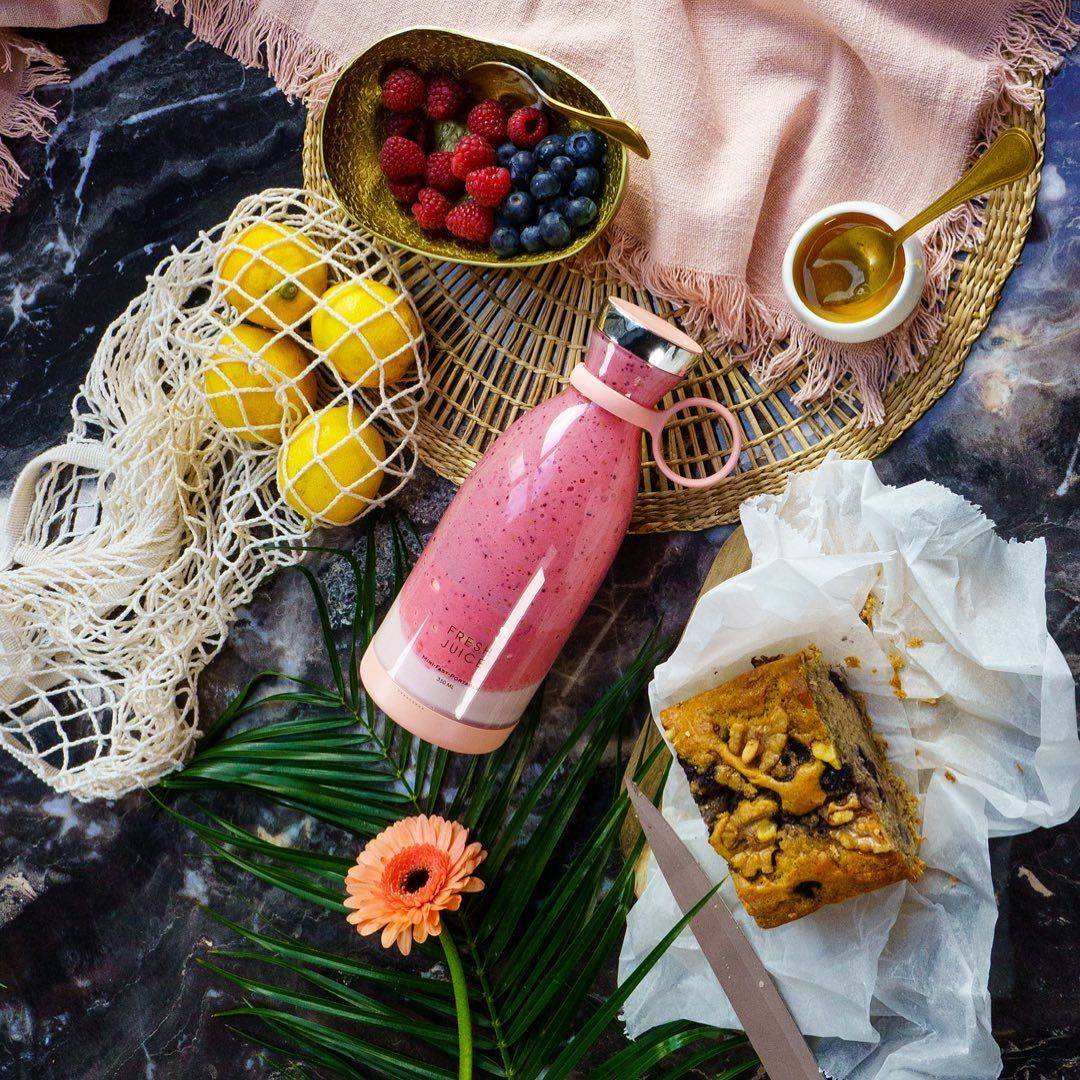 Blend 214B IS THE BEST OPTION: The sleek and futuristic shape fits precisely in your hand for a secure, pleasant, and hassle-free grip. Furthermore, the circular handle extension on the blender neck transforms it into a compact carry-on bottle.
SPECIFICATIONS:
Temperature-resistant & dishwasher safe
Wireless charging dock & cable (USB)
1400mAh battery (good for 20 blends with 3h charge)
Waterproof
304SUS stainless steel blades
Lightweight: 1.1 lb (490 g)
Compact Size: 8.5" x 3" (218mm x 82mm)Capacity: 350 mL
Flexible liquid-silicone ring grip
BPA-Free Plastic
PACKAGE INCLUDE:
1 x Fresh Juice Blender
1 x Wireless Charging Station